6, 7, 8 en 9 feb. Den Haag, Amsterdam, Driebergen en Utrecht: Film "Survivor – Trauma in Palestine"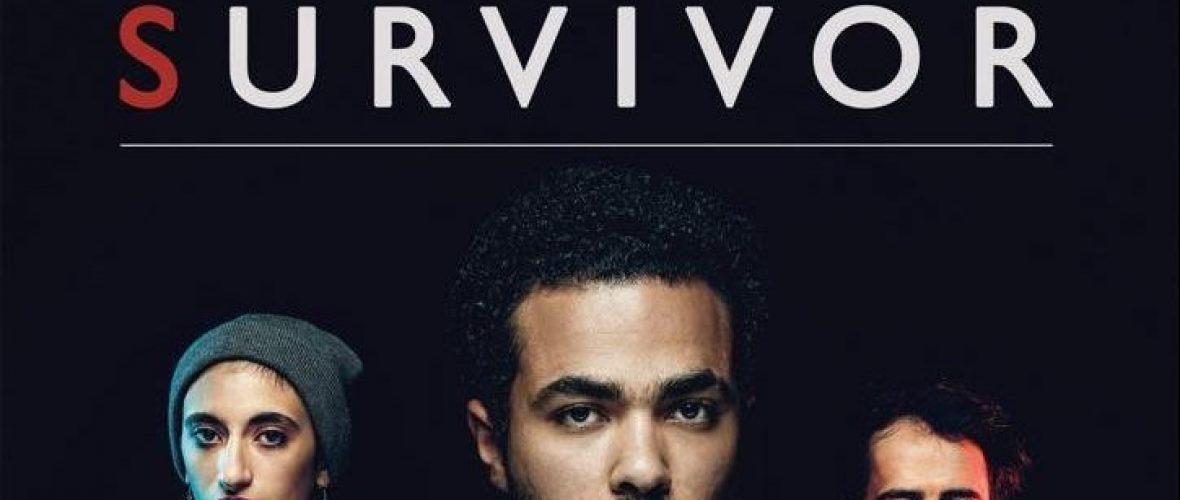 Ontmoet Palestina vertoont Survivor: 
Donderdag 6 februari van 19 tot 21 uur in Den Haag, in Grand Cafe Utopie, Waldeckpyrmontkade 116, 2518JR
Vrijdag 7 februari  in Amsterdam  van 20 tot 22 uur in LAB 111, Arie Biemondstraat 111, 1054PD
Zaterdag 8 februari in Driebergen van 15:30 tot 16: 15 uur in Grote Kerk, Hoofdstraat 115 (ingang: De Lei 86), 3971 KA  ( zie: vriendenmiddag Tent of Nations)
Zondag 9 februari  in Utrecht  van 15 tot 17 uur in Parnassos Cultuurcentrum, Kruisstraat 201, 3581GK
"How to survive when life suddenly detaches your dreams?
Filmmaker Ihab Ghafri komt naar Nederland om zijn nieuwe korte film Survivor te vertonen. Aan de hand van zijn film zal hij vertellen over trauma en zijn belevingswereld. Daarna zal Ihab met professor Vivienne Matthies-Boon doorpraten over de rol die trauma speelt in Palestina.
Survivor
De korte film Survivor volgt de Palestijnse Ihab en zijn geliefde Shatha op hun reis door de Westelijke Jordaanoever en hun zoektocht naar avontuur, liefde en innerlijke rust. Tijdens hun reis door de prachtige Palestijnse natuur en de levendige Palestijnse steden, vinden ze echter fysieke en mentale muren op hun weg. Hoewel allebei opgegroeid onder de Israëlische bezetting, beleven Ihab en Shatha deze verschillend. Ihab draagt de last van het opgroeien tijdens de tweede intifada in Nablus, wat afstand creëert tussen hem en Shatha. Kunnen ze hun 'angst voor het leven' overwinnen?
"Smile to confuse the world"
Regisseur Ihab Ghafri is een jonge film- en theatermaker en is als psycholoog gespecialiseerd in trauma. Hij werkt daarnaast als clown en gids in zijn stad Nablus, waar je hem wellicht van kent als je mee bent geweest op reis met ons. Het thema van de film raakt aan zijn eigen ervaringen en is tegelijkertijd zijn specialiteit als psycholoog. Hij stelt dat Palestijnen geen posttraumatisch stresssyndroom ervaren, maar 'doorlopend trauma' omdat er geen einde komt aan de stress van de bezetting. Met deze film vertelt Ihab zijn verhaal.
Programma Den Haag:
19.00-19.30 Vertoning Survivor
19.30-19.50 Nagesprek met regisseur Ihab Ghafri
19.50-20.00 Pauze
20.00-20.15 Vertoning The Living of the Pigeons (Baba Abushanab).
20.15-20.35 TBA
20.35-21.00 Discussie publiek met Ihab en sprekers
Programma Amsterdam
20.00-20.30 Vertoning Survivor
20.30-20.50 Nagesprek met regisseur Ihab Ghafri
20.50-21.00 Pauze
21.00-21.15 Vertoning The Living of the Pigeons (Baba Abushanab).
21.15-21.30 Bijdrage Vivienne Matties Boon.
21.30-22.00 Discussie publiek met Ihab en Vivienne
Vivienne Matthies-Boon is universitair docent Internationale Betrekkingen van het Midden-Oosten aan de Universiteit van Amsterdam. Haar specialisme is politiek trauma in het Midden-Oosten. In haar werk benadrukt ze dat trauma in het Midden-Oosten niet alleen vanuit een psychologisch of cognitief perspectief bekeken moet worden, maar in sterk verband staat met sociale, economische en politieke machtsverhoudingen.
Programma Utrecht
15.00-15.30 Vertoning Survivor
15.30-15.50 Nagesprek met regisseur Ihab Ghafri
15.50-16.00 Pauze
16.00-16.15 Vertoning The Living of the Pigeons (Baba Abushanab).
16.15-16.35 Bijdrage Anja Meulenbelt
16.35-16.00 Discussie publiek met Ihab en Anja